Parts of our region were declared a natural disaster area by the Queensland Government following ex-Tropical Cyclone Debbie in 2017. Council is continuing to work with the Queensland Reconstruction Authority (QRA) for funding approval to repair or replace damaged assets under the Natural Disaster Relief and Recovery Arrangements (NDRRA).
Major Projects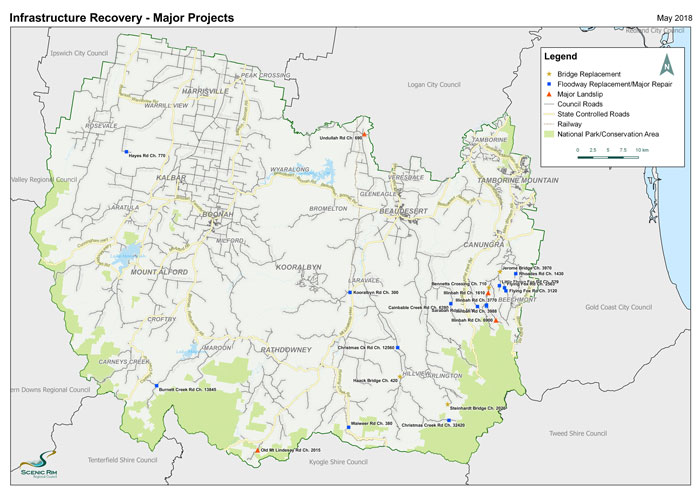 Works Programmed: Updated 1 June 2019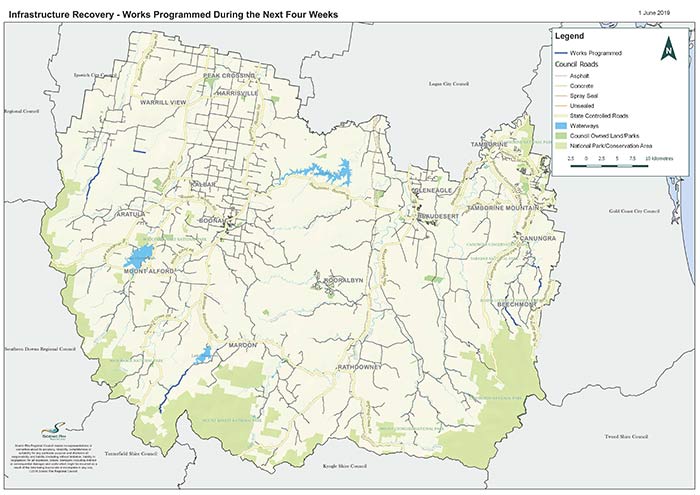 Construction Progress: Updated 20 June 2019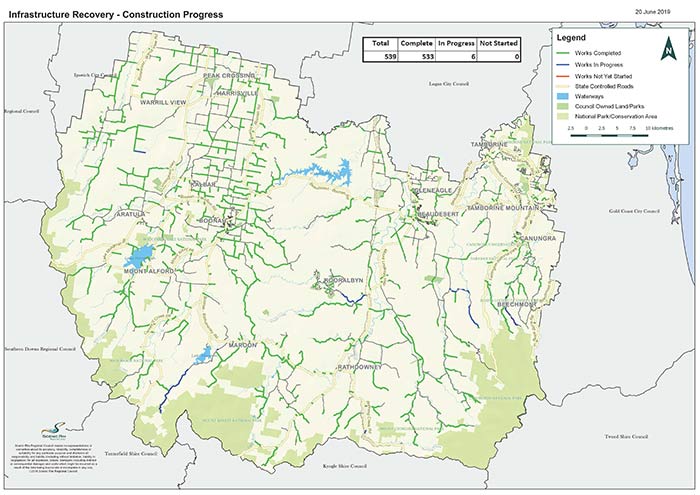 To view a full list of programmed works on various roads across the region, click here.