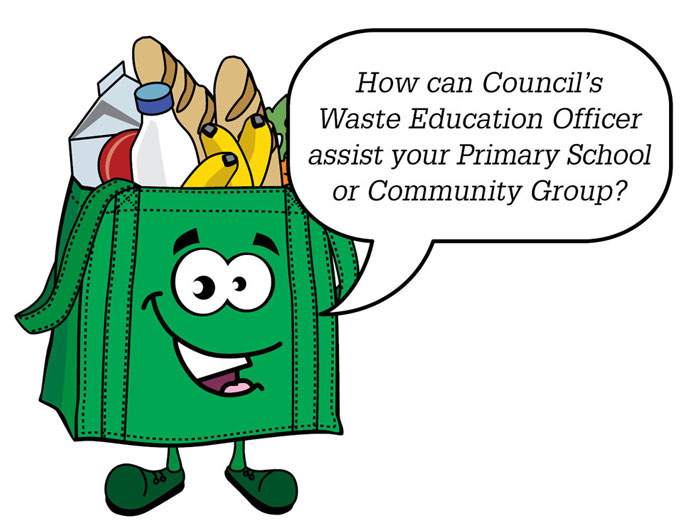 Waste education is a key component of the region's waste management structure. Our education program aims to minimise domestic waste generation, improve recycling efficiencies and improve the community's awareness of Council's waste management services. The program caters for school and community education through a range of initiatives including:
Teacher development
Class resources
Links to websites
Facts sheets for students
Waste education contact, and
Community education events.
Face-to-face waste education sessions have been temporarily suspended in recognition of the need for a COVID-safe delivery approach. We are currently reviewing our waste education program and look forward to offering face-to-face sessions again in 2021.
Student resources
Providing the Links is a waste education resource adapted specifically for our local schools. It allows teachers to develop units of work based on waste issues and includes activity sheets, background information and fact sheets on waste management in the region. Providing the Links available in local school libraries.
Living Green workshops
In conjunction with Free Tree collection days, Council conducts Living Green workshops to provide information on composting, worm farms and planting and maintaining native trees on small to large properties. No bookings are required for the workshop sessions.
Helpful Links
Department of Environment and Science - Queensland Government agency
Planet Ark - national environmental advocacy organisation
Clean-Up Australia - national action campaign to reduce litter and its impacts
Tumbleweed - recycling, composting and worm farming advice
Garage Sale Trail - community powered campaign to reduce waste to landfill through reuse.