Garage Sale Trail
Scenic Rim households, schools and community groups are set to join more than 400,000 people across Australia as they cash in on the Garage Sale Trail on the weekend of Saturday 19 and Sunday 20 October.
Scenic Rim Regional Council is one of 140 councils nationwide supporting the multi award-winning community and sustainability event which is now in its ninth year.
Registration for the Garage Sale Trail is free and opens on Saturday 10 August for households, schools, community groups and anyone who wants to turn their trash to cash while decluttering.
The first 1250 sellers, from across Australia, who register before Tuesday 10 September will receive a free seller pack including posters and price tags.
Event organisers project that more than two million items nationally will be listed for sale and reuse.
Host a sale or shop the trail at http://www.garagesaletrail.com.au/scenicrim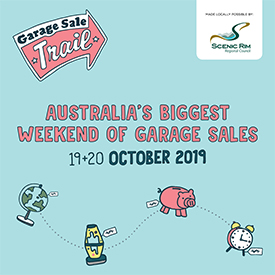 Containers for Change
The Queensland Government is introducing a Container Refund Scheme to reduce the volume of litter from beverage container entering our environment by providing an incentive for the collection and return of approved containers for recycling in exchange for a refund payment.
When does it start?
From 1 November 2018 eligible beverage containers can be returned to a container refund point in exchange for a 10 cent refund.
What containers can I exchange?
Most aluminium, glass, plastic, steel and liquid paperboard beverage containers between 150ml and three litres are eligible for a refund when returned to a nominated container refund point.
Eligible drink containers
Crushed cans or plastic bottles eligible for a refund can be returned to a container refund point or donation point, providing that they can be recognised as an eligible container under the scheme. For safety reasons, glass bottles need to be whole and intact.
Preferably, lids should be removed from beverage containers before they are taken to a container refund point.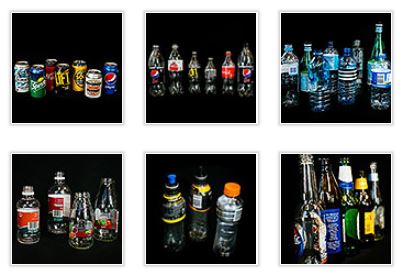 Non-eligible drink containers
Excluded containers, such as plain milk bottles and glass wine bottles, can still be recycled through existing kerbside collection or drop-off services at transfer stations.
Containers that are not eligible for a refund include:
Less than 150ml
Greater than three litres
Any plain milk containers
Any glass containers which have contained wine or pure spirits
Containers of one litre or more which have held flavoured milk, pure fruit or vegetable juice, cask wine or cask water
Concentrated/undiluted cordial or syrup containers
Sachets above 250ml which have contained wine
Registered health tonics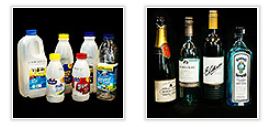 More information can be found by clicking here.
What are Container Refund Points?
Container refund points operated by businesses or organisations where members of the public can return eligible empty beverage containers in exchange for a refund of 10 cents per container.
Operators of container refund points will be responsible for:
Collecting, counting and sorting collected containers
Paying refunds to members of the public
Sorting and preparing materials for collection by Container Exchange or one of its nominated service providers for further processing and recycling.
Where are Container Refund Points in the Scenic Rim?
Details of locations and operating times are available at www.containersforchange.com.au/where-can-i-return.
What do I need to do to participate?
For mobile drop-off locations:
Register: you need to visit www.containersforchange.com.au and create your scheme account. This will allow you to receive payment via an electronic funds transfer (EFT) into your bank account.
Bag it: bag your containers using a multi-use plastic bag/ paper bags/ boxes.
Tag it: tag your containers using labels printed at home or printed at your local container refund point, displaying your scheme ID and transaction ID.
Drop it: drop off your containers at your local container refund point.
You will also be able to donate your containers to a community group or charity using their unique scheme ID.
For over-the-counter depots:
Over-the-counter depots, using manual or electronic scanners, will count your containers immediately and provide refunds in cash or via an electronic funds transfer into your bank account (depending on the quantity of containers you have).
Some over the counter depots will also provide a drop-off service, allowing customers to quickly 'drop-off' their bags of containers.
You will also be able to donate your containers to a community group or charity using their unique scheme ID.
Further Information
For scheme information: visit www.containersforchange.com.au or call 13 42 42.
Waste Reduction and Recycling
Council has adopted a long-term Waste Reduction and Recycling Plan to help address the challenges of sustainably managing waste now and into the future. Although Council can implement key strategies, adopt new technology, provide infrastructure solutions and plan for the region's future, successful implementation of waste reduction and recycling strategies require the ongoing support of the community.
Recycling
Recycling is a great way to help the environment when it comes to waste. But it is just one step in the waste cycle. To minimise the amount of waste we create we need to look at all the steps in the waste cycle. The easiest way to do this is to remember: REDUCE, REUSE, RECYCLE
Using your recycling bin effectively
Use your 240-litre Council recycling bin for:
Glass bottles and jars
Steel cans, including aerosol cans
Plastic bottles and containers
Newspaper, cardboard, magazines and advertising brochures
Aluminium cans
Juice and milk cartons
Lids from bottles and jars
Do not place in your recycle bin:
Food scraps
Garden waste
China/ceramics/mirrors
Plate glass/heat resistant glass
Plastic bags
Clothing
Household waste
Rocks, dirt, stones
Building materials
Oil, acid or other chemicals
Do not place your recyclables in plastic bags. Recyclable materials should be placed loosely in your recycle bin.
Home Composting
Studies in Scenic Rim region have shown that up to 30 per cent of the materials presented for weekly waste collection are organic and could be composted at home. Composting at home is easy and will not only help reduce waste but will also produce an excellent soil conditioner/ fertiliser for your plants and gardens.
Kitchen scraps and garden waste can account for up to 50 per cent of domestic rubbish. Residents are encouraged to turn their food and vegetable scraps and grass clippings into organic garden fertiliser.
Compost Bin Rebate Program
Council would like to support residents of the region who reduce their food waste going to landfill, by providing a $30 rebate towards the purchase of a selected compost bin. The rebate is available to residents (limit one per property) who purchase a 220-Litre Compost Bin at participating Mitre 10 retailers located in Beaudesert, Boonah, Tamborine Mountain and Kalbar. The rebate will consist of 50% (maximum $30) off the total price of a selected compost bin valued at $60, or alternatively $30 off any other selected compost bin stocked by the retailer of same or higher value.
To apply for the rebate, please complete the online form below, and a voucher will be emailed to you. Vouchers must be presented and surrendered upon purchase of the compost bin to obtain the discount. Please note that compost bin stocks will vary from store to store, and a waiting period may apply for orders. If you would like further information, please phone Council's Waste section.
If you have issues submitting the form below, please email your responses to mail@scenicrim.qld.gov.au

CONTACT COUNCIL
Reusable Shopping Bags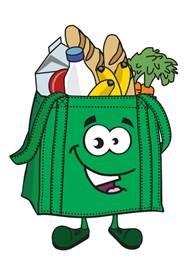 The Queensland Government introduced a ban on the supply of single-use lightweight plastic shopping bags on 1 July 2018. It is estimated that close to one billion single-use lightweight plastic shopping bags were used in Queensland each year. While the majority of these bags end up in landfill, around 16 million plastic shopping bags end up in the environment in Queensland each year.1
Some heavier, thicker shopping bags, fruit and vegetable bags, dog poo bags, and garbage bags are not included in the ban.
Reusable shopping bags are being promoted as an alternative to the single-use shopping bags once used. Choosing bags that have a lower life cycle impact, and are likely to be used enough times to offset these costs, should be a consideration when choosing a bag. The banned single-use shopping bag, was generally made from high density polyethylene (HDPE), and caused a major impact on environmental pollution, particularly marine life. Green bags, made from polypropylene (PP), are overall better than HDPE bags.2 A green bag has to be used more than 23 times before it becomes a better option than single-use bags.3 Some studies suggest a cotton bag has to be used 131 times to equal the environmental impact of a HDPE bag used just once.
Regardless of your choice, to maximise the benefits of reusable shopping bags, it is important that they are reused as many times as possible, and recycled at their end of life.
To support our residents in changing to reusable shopping bags, Council is giving away packs of 5 reusable shopping bags to Scenic Rim residents. The shopping bags are polypropylene (PP) non-woven bags. These bags, once worn out, can be recycled through redcycle (redcycle.net.au) drop off points. Residents can collect the bags from Council's Customer Service Centres at Boonah, Tamborine Mountain or Beaudesert within normal operating hours. Proof of Residency must be shown.
1. Plastic bag ban - for shoppers, Queensland Government, www.qld.gov.au, 29 June 2018
2. Plastic bag ban: Many alternatives have huge environmental footprints, Benedict Brook, news.com.au, 21 June 2018
3. Want to be a green shopper?, Uta Mihm, choice.com.au, 28 November 2016