Council facilities to re-open tomorrow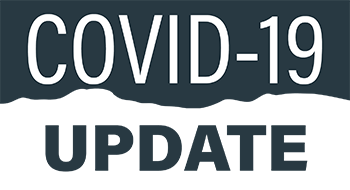 Following the Queensland Government's advice today that the COVID-19 lockdown in South East Queensland will lift at 4.00pm today, Council will re-open the facilities tomorrow that had been closed.
Mayor Greg Christensen said while most Council essential services had continued throughout the lockdown, the customer facing facilities had closed along with park and playground infrastructure.
"Our teams are looking forward to opening everything up again, however it may take some time to get around all the playground equipment to remove the barriers and signs, so please be patient," he said.
"The fact that the entire South East Queensland region could come out of lockdown in such a short amount of time is testament to residents and their compliance with the health advice.
"The results speak for themselves and I thank everyone for doing their bit to help keep the region safe over the past week.
"We're one of the only areas globally that's been able to come out of lockdown for the Delta strain so quickly, however it's important for everyone to be aware that there are still restrictions for gatherings, mask wearing and travel for the next two weeks."
Cr Christensen acknowledged that while it was great the lockdown was lifted, it had been a challenging week for people across the Scenic Rim.
"We know it's been a tough week for our businesses as they've had to pivot so quickly once again and lost valuable income and stock, and our families have juggled working from home with home schooling children," he said.
"People have had to cancel family plans, celebrations and holidays, and missed important farewells for their loved ones.
"Looking out for each other during these times is so important, and one of our strengths of our region is the support our community members show for each other.
"I encourage you to keep buying locally where you can to help our small businesses to recover some lost income from the past week.
"Every dollar spent in the region, helps keep our local people in jobs.
"Council officers are currently reviewing options to provide some economic support for our region, which we hope to share soon."
Cr Christensen said that the latest news about the lockdown lifting didn't mean people could become complacent.
"I encourage people to make sure they are aware of the latest information about the restrictions from Queensland Health," he said.
"We all know that the risks of COVID-19 are never far away, so it's important that we all continue to follow the latest health advice, wear our masks, practise physical distancing and continue regular handwashing."
More information about the latest restrictions from Queensland Health is available on their website:
https://www.qld.gov.au/health/conditions/health-alerts/coronavirus-covid-19/current-status/public-health-directions/restrictions-impacted-areas
COUNCIL FACILIITES UPDATE
The following Council facilities and programs will re-open again tomorrow, and numbers in venues will comply with the latest Queensland Health guidelines.
Customer Service and Administration Centres will open at 8.30am in Beaudesert, Boonah and Tamborine Mountain. This includes QGAP at Boonah.
Libraries in Beaudesert, Boonah, Canungra and Tamborine Mountain will also reopen at 8.30am and our outreach programs will be delivered in communities this week.
Community and Cultural Centres will also re-open their doors tomorrow, except for The Centre in Beaudesert, which is closed on Mondays, however will re-open on Tuesday. It's business as usual for the Boonah Cultural Centre and the Vonda Youngman Community Centre on Tamborine Mountain, which will re-open at 8.30am.
Our scheduled program of activities under our Be Healthy and Active Program will also recommence this week.
Council playgrounds, skate parks, exercise equipment and barbecues are also open again, however our community swimming pools remain closed for winter. Please be patient as our teams travel around the region to remove the barriers and closure signs from the playgrounds.