Community Involvement
Council supported events during National Recycling Week 2021
Reimagine Waste Poster Competition
Council is looking for ideas that are creative, easy to follow, draw a crowd and make a difference.
This competition is open to children of all ages from the Scenic Rim to create a poster showing how they have (or would like to) reuse, recycle, or repurpose waste from home or school.
There are prizes made from reclaimed materials, certificates of commendation and community-wide promotion of the best ideas.
Entries closed on 12 November
Further information available here
Youth events at Scenic Rim Libraries
Throughout National Recycling Week Scenic Rim Libraries are offering a range of free events for children. Bookings essential.
Wednesday 10 November
Reimagine Waste Game On - Tamborine Mountain Library 4pm
Recycling Story Time - Beaudesert Library 9.30am
Thursday 11 November
Kids Club - Beaudesert Library 4pm
Friday 12 November
Recycling Story Time - Boonah Library 10am
All week the Boonah Library will be distributing a take home activity box for repurposing craft.
Garage Sale Trail Tutorials: Fashion, flipping and fixing the planet
Saturday/Sunday, 6-7 November
You don't need to hold a garage sale to participate in National Recycling Week, join expert speakers online to hear about sustainable fashion and how to supplement your income by reselling online.
View full listings and register at www.garagesaletrail.com.au/learn
Garage Sale Trail - across two weekends
13-14 November & 20-21 November
Scenic Rim residents are encourage to host a garage sale in November to sell and repurpose materials.
By registering with Garage Sale Trail you can access free promotional materials including posters, bunting, letterbox slips to make your event a success. There is also support on how to how to make your garage sale virtual.
Sellers can register at www.garagesaletrail.com.au/register
Shoppers then simply search the Garage Sale Trail website to find all the garage sales in their local area, or purchase directly from those sellers opting for the online options through social media and online marketplaces.
Each year Garage Sale Trail has helped save more than 1.5 million kilograms of material, from going to landfill!
Scenic Rim Business Breakfast - Talkin' Trash
Friday 19 November, 7am to 8.30am
The Centre, Beaudesert
No cost, registrations essential
BOOK HERE
Featuring a panel of local businesses that are benefiting by actively trying to limit their waste and industry professionals with knowledge of waste segregation approaches, storage, products and technologies.
The morning's program will include a panel of refuse enthusiasts who make waste their business. Joining facilitator, Emma Thomson, (Council's Waste Coordinator) on ths stage will be:
Kate Creasey and Matthew Whalley - Olive View Estate
Innes and Tracey Larkin - Mt Barney Lodge
David Kassulke - AJ Bush
Marion Sawyers and Stuart - Arthy Rural
Toni-Maree Earsman - Terra Firma Fertilizer
Students from Roadvale State School
To bookend the morning, we will zoom in our very special guest speaker Ms Ronni Kahn AO. Ronni is a social entrepreneur and founder of food rescue charity OzHarvest. Ronni is a passionate advocate and activist renowned for disrupting the food waste landscape in Australia. She appears regularly in national media, serves in an advisory capacity to government and is a sought after keynote speaker. Her mission to fight food waste and feed hungry people is supported by some of the world's finest chefs. Ronni is an Officer of the Order of Australia (AO) and was named Australian Local Hero of the Year. Her journey is the subject of a feature film, Food Fighter and her memoir; A Repurposed Life has recently been published.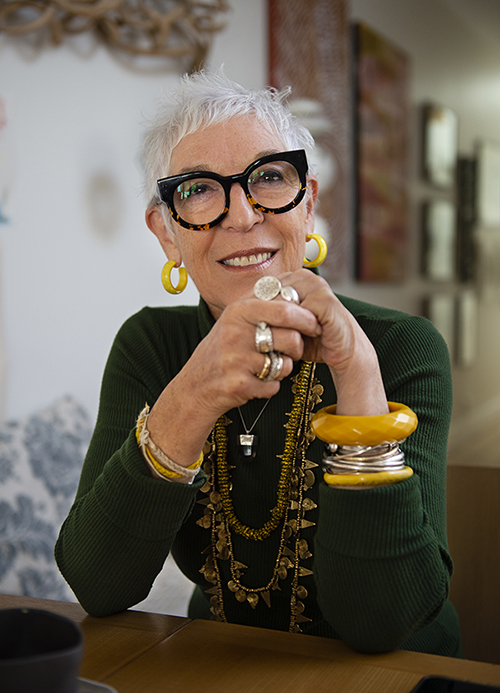 Business Breakfast special guest Ronni Kahn, CEO and founder of OzHarvest.
For further information about the Business Breakfast series, please contact Council's Regional Prosperity team on 5540 5111 or prosperity@scenicrim.qld.gov.au
Community Involvement Year Round
Clean Up Australia Day
Anybody can register a Clean Up event any day of the year and receive resources from the Clean Up Australia Day team. The official Clean Up Australia Day is in early March each year.
Individuals, friendship groups, families, faith based groups, local community groups, schools and businesses can register a Clean Up event to receive a kit with everything you need to get started.
Great site choices include local parks, beaches, rivers, shared outdoor spaces and more.
You can also join an existing Clean up event near you by searching https://www.cleanupaustraliaday.org.au/join-a-clean-up
Further information:
www.cleanupaustraliaday.org.au
Reusable Shopping Bags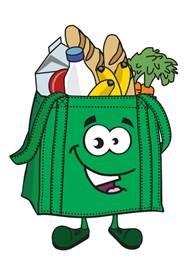 The Queensland Government introduced a ban on the supply of single-use lightweight plastic shopping bags on 1 July 2018. It is estimated that close to one billion single-use lightweight plastic shopping bags were used in Queensland each year. While the majority of these bags end up in landfill, around 16 million plastic shopping bags end up in the environment in Queensland each year.1
Some heavier, thicker shopping bags, fruit and vegetable bags, dog poo bags, and garbage bags are not included in the ban.
Reusable shopping bags are being promoted as an alternative to the single-use shopping bags once used. Choosing bags that have a lower life cycle impact, and are likely to be used enough times to offset these costs, should be a consideration when choosing a bag. The banned single-use shopping bag, was generally made from high density polyethylene (HDPE), and caused a major impact on environmental pollution, particularly marine life. Green bags, made from polypropylene (PP), are overall better than HDPE bags.2 A green bag has to be used more than 23 times before it becomes a better option than single-use bags.3 Some studies suggest a cotton bag has to be used 131 times to equal the environmental impact of a HDPE bag used just once.
Regardless of your choice, to maximise the benefits of reusable shopping bags, it is important that they are reused as many times as possible, and recycled at their end of life.
To support our residents in changing to reusable shopping bags, Council is giving away packs of 5 reusable shopping bags to Scenic Rim residents. The shopping bags are polypropylene (PP) non-woven bags. These bags, once worn out, can be recycled through redcycle (redcycle.net.au) drop off points. Residents can collect the bags from Council's Customer Service Centres at Boonah, Tamborine Mountain or Beaudesert within normal operating hours. Proof of Residency must be shown.
1. Plastic bag ban - for shoppers, Queensland Government, www.qld.gov.au, 29 June 2018
2. Plastic bag ban: Many alternatives have huge environmental footprints, Benedict Brook, news.com.au, 21 June 2018
3. Want to be a green shopper?, Uta Mihm, choice.com.au, 28 November 2016