Tamborine Mountain Library
With population growth in Tamborine Mountain and across the Scenic Rim, there is a growing need for community venues to support the region's enviable lifestyle and deliver programs and events. Public libraries of today are vibrant and dynamic community hubs that integrate a range of facilities and deliver programs that engage members of the community of every age catering for diverse and broad interests.
Libraries are important social and educational connectors for the community in the Scenic Rim and help enhance well-being. Council is committed to building strong community connections for the Scenic Rim area and promoting the libraries as a resource for the use of the broader community and encourages community engagement and participation to build community capacity.
Tamborine Mountain Library Refurbishment
Council's Scenic Rim Regional Libraries Space Review in 2016 identified the need for an expansion in size of the Tamborine Mountain Library.
After successfully securing $2,142,000 of grant funding through the Local Economic Recovery (LER) program in 2021 for the refurbishment of the Tamborine Mountain Library, Council purchased the former IGA site adjoining the current library space to more than double the footprint of the library.
Works are currently underway and are expected to be complete by April 2023, weather and conditions permitting.
Previous community consultation
Through this refurbishment, Council wants the library to become a vibrant community hub that meets the needs of the community, offering a place to house library collections, meeting rooms, quiet study space, children and youth areas, technology hubs, free internet provision, maker spaces, and gathering places.
There are no active rounds of community consultation for this project.
Read more about the project on the Let's Talk Scenic Rim website.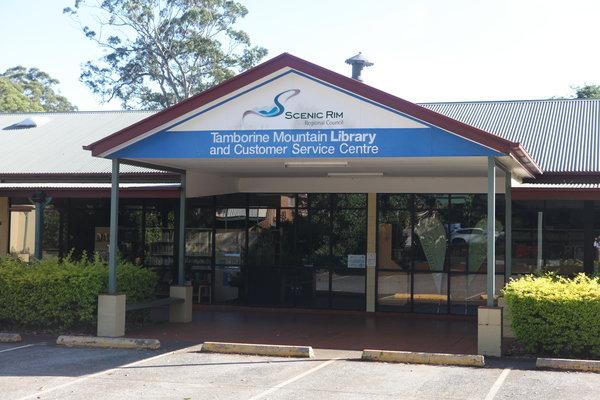 This project is jointly funded by Council and funding provided by the Australian and Queensland Governments through Category D of the Disaster Recovery Funding Arrangements (DRFA) to support recovery in Queensland communities affected by the 2019-2020 bushfires.