Canungra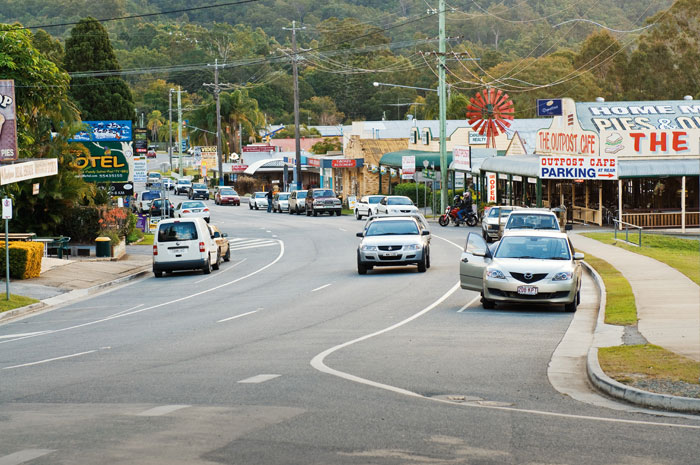 Nestled in the foothills of the Lamington National Park lies the delightful township of Canungra.
Known as the 'Valleyof the Owls', Canungra owes its existence to the early cedar getters and sawmillers and in the early part of the 20th century was home to the largest softwood timber mill in Australia.
A developing business hub, the town is well known for its surrounding tourism offerings and is well supported by visitors year-round.
Close to town, tourists can enjoy farmstays, bed and breakfasts, cabin accommodation and vineyards.
Many visitors also stop at Canungra en route to the Lamington National Park and the mountain resorts of Binna Burra and O'Reilly's.
Situated on the Beaudesert-Nerang Road, near the picturesque Canungra Creek, Canungra has become the main service centre for the south-eastern part of the Scenic Rim region. It serves a community of more than 1200 people, plus military personnel from the nearby Kokoda Barracks.
Canungra is also home to a burgeoning wine industry and state-of-the-art equine facilities.
Community facilities include a primary school, post office, ambulance, police, rural and auxiliary fire brigades, doctors, chemists, dentists, veterinary surgery, service stations, garages, TAB, hardware store, baker, butcher, electrical stores, hairdressers, supermarket, newsagent, video shop, real estate agent, RSL, laundromat and café.
Moriarty Park is a popular sporting ground which is used by junior and senior soccer, rugby league and cricket clubs. Hang gliding, pony club, lawn bowls and swimming are the other main sports enjoyed by the community.