Scenic Rim Libraries
Scenic Rim Libraries will be offering streamlined services from Monday 18 May 2020
Council's libraries will reopen on Monday 18 May for a 'Click and Collect' service only. This service includes the following details:
Ring your local branch to place an order or place your order online
There is a limit of 10 items that can be picked up at one time
Any items previously placed on reserve (if available) can be picked up
Pick up hours are 9am to 3pm Monday to Friday (Canungra 10am to 3pm) however you must call your local branch to arrange a time to collect
Please note:
No photocopying, printing, or public computer services available at this time.
No browsing or reading in the library.
No cash or payments can be taken.
Returns can still be placed in the after-hours chute.
Maintain social distancing and hand washing hygiene
Contact
You can contact one of our friendly Librarians on the telephone numbers below:
Beaudesert: 07 5540 5142
Boonah: 07 5463 3064
Canungra: 07 5543 5791
Tamborine Mountain: 07 5540 5473
Further information on library services
Register online for free: If you aren't already a member, all Scenic Rim residents can register online for free. Visit this link to sign up today:
eResources: There is a diverse collection of resources online - ebooks, audiobooks, puzzles and movie streaming. There's something for everyone and our librarians can assist you in the use of these online resources. Please call them on the telephone numbers below if you need their assistance.
Additional borrowing capacity: To support the community during this time, libraries have extended the borrowing time to 30 June 2020 and doubled the number of items available to borrow to 40. All existing loans will be extended until 30 June. Any library cards, which have expired, or are due to expire will automatically be renewed so you can continue accessing our eResources online.
COVID-19 useful information: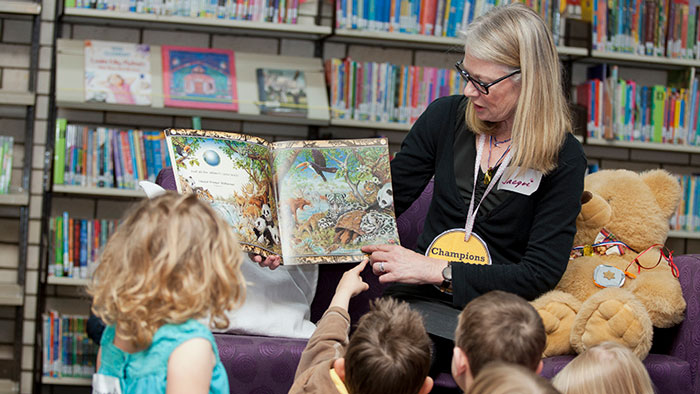 Scenic Rim Regional Council has four branch libraries and a library outreach service. Residents have online access to a full library catalogue of more than 105,000 items.
Discover What's On at your local library including regular book clubs, community activities and digital literacy classes, browse the library catalogue and find out more.
You can also learn more about the region's local history and how to access a wide range of e-resources online including audio books, magazines plus online language and adult education courses.