Australia Day Awards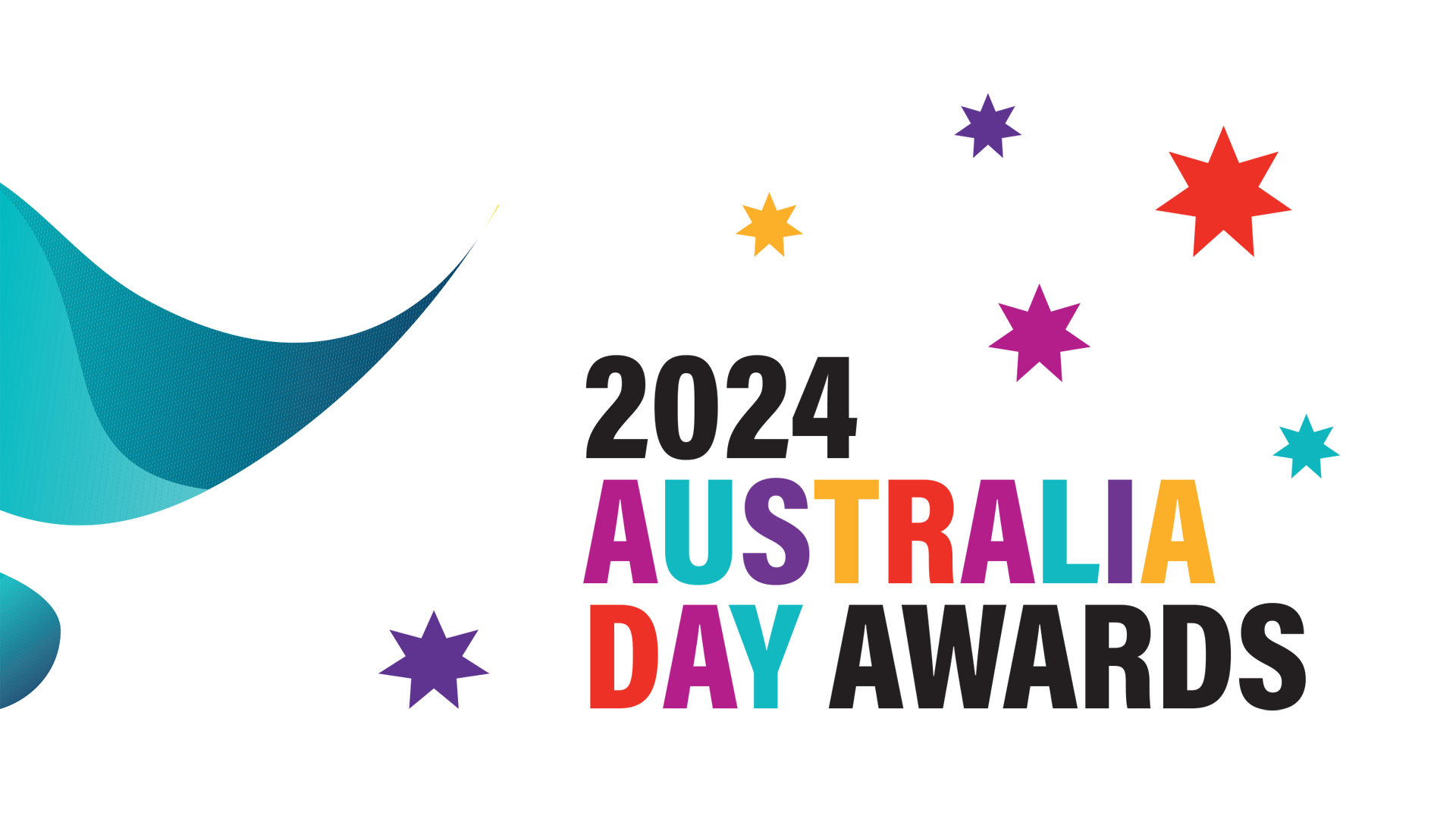 AUSTRALIA DAY AWARDS 2024
Nominations for the 2024 Australia Day Awards will open on 11 September, 2023 and will close on Monday 13 November, 2023.
SmartyGrants Australia Day Nomination Form
If you have any questions about the Australia Day Awards program or nominating please contact Council on 5540 5111.
2024 Australia Day Awards categories
COMMUNITY EVENT OF THE YEAR AWARD Individual, group or organisation who has staged the most outstanding community event in the Scenic Rim.
CITIZEN OF THE YEAR AWARD (16 – 30 years) An exceptional young person aged 16-30, accomplishing great things in all walks of life, making a positive and outstanding contribution to the Scenic Rim community. Must between 16 and 30 years of age as at 26 January 2024.
CITIZEN OF THE YEAR AWARD (31 – 65 years) A leading citizen, considered an inspirational role model to the Scenic Rim community and a person who inspires us to be a friendly, caring and engaged community. This person has taken risks, done the hard yards and had a positive impact on a wide range of people in the Scenic Rim. We recognise their extraordinary commitment to service in the local community over a number of years. Must be between 31 and 65 years of age as at 26 January 2024.
CITIZEN OF THE YEAR AWARD (65+ years) An inspirational person aged 65 and over, who continues to achieve and contribute outstanding service to the local Scenic Rim community. A person who proudly gives back to the community and presents a positive image of ageing. Must be aged 65 years or older as at 26 January 2024.
GUIDE TO NOMINATING
A few things you should consider to ensure your nomination provides us with enough information about the achievements of the person/s, event you are nominating.
• Complete as much of the form as possible and provide examples to support your statements. This will help the judging panel when applications are being assessed.
• If at all possible, please include the age of the person you are nominating. This helps with categories.
• Include supporting documentation such as newspaper articles, websites or personal references. Anything that you feel will assist the judging panel in making their decision.
• Entries must be submitted electronically
• All nominees must be Australian residents and reside within the Scenic Rim Regional Council boundary.
• The judges' decision is final and no correspondence will be entered into. The number of nominations received per nominee bears no weight on their selection.
PAST WINNERS
2023 Australia Day Award winners
| CATEGORY | WINNERS |
| --- | --- |
| Community Event of the Year | Dancing with Celebrities |
| Citizen of the Year (31-65 Years) | Justin O'Leary |
| Citizen of the Year (65+ Years) | Adrian Sandell |
| Mayor's Award | Gary Hamblyn |
2022 Australia Day Award winners
| CATEGORY | RECIPIENT |
| --- | --- |
| Community Event of the Year | Peak Crossing State School 150th Anniversary |
| Citizen of the Year (16-30 Years) | Cameron Mansfield |
| Citizen of the Year (31-65 Years) | Graham Stumer |
| Citizen of the Year (65+ Years) | Wilson Neuendorf |
| Mayor's Award | Barbara Proudman |
2021 Australia Day Award winners
| CATEGORY | RECIPIENT |
| --- | --- |
| Citizen of the Year (16-30 Years) | Christian Cullen (Bravery Award) |
| Citizen of the Year (31-65 Years) | Jodie Gnech |
| Citizen of the Year (65+ Years) | Judy Day |
| Mayor's Award | Allan Rosser |
| Mayor's Award | John Deeks |
2020 Australia Day Award winners
| CATEGORY | RECIPIENT |
| --- | --- |
| Community Involvement Award | Koorablyn Valley Community Development Assn |
| Citizen of the Year (16-30 Years) | Grace McDonald |
| Citizen of the Year (31-65 Years) | Mark Ayers |
| Citizen of the Year (65+ Years) | Frank White |
| Mayor's Award | Lesley Klan |