Services
Borrowing
Library members may borrow up to twenty items for a period of 28 days. Loans can be renewed online, by phone or by visiting any SRRC library. Items may also be reserved online or in branch.
Collections
Our libraries stock a wide variety of printed materials for all ages, including fiction and non-fiction, large print, magazines, newspapers, CDs, talking books and DVDs.
Each branch holds a selection of Local Studies materials.
Digital collections
All library branches offer free computer and Wi-Fi access and run workshops on using new technologies - please contact library staff. Please refer to Council's Acceptable Use Policy.
Printing, scanning and photocopying facilities are available - charges apply.
Scenic Rim Regional Libraries provide access to eBooks, eAudio books and online magazines, as well as online language learning, online adult education courses and Literacy Planet (an Australian literacy resource). Library members can download the relevant app (for example Borrowbox) and access a variety of recent eBook and eAudio releases. Patrons may borrow 10 digital items for 14 days.
A number of databases, such as ancestry.com and choice.com, are available in branch while others are available at home. To access the library's electronic resources, please click here.
Many popular eResources are also available from the State Library of Queensland. Access more benefits online and onsite when you become a State Library member. Membership is free and access is immediate. Just click on the button below to register for an ecard.
Programs
Scenic Rim Libraries run a variety of programs for all ages throughout the year including bookclubs, school holiday activities, storytelling, craft groups, computer classes and iPad workshops. Please check the What's On page for more information, or contact your local branch.
Housebound services
A housebound service is available for residents of the Scenic Rim region who are genuinely in need. Please contact your nearest library branch for further information.
Volunteering
Library branches regularly welcome volunteers to assist with a variety of tasks including workshops, housebound or local history. Volunteers will apply for a Blue Card through Council's volunteer application process. Please contact your local Branch Librarian if you are interested in volunteering at your library.
Friends of the Library
Our Friends of the Library are a hard working group of "library loving" volunteers who in conjunction with library staff are committed to supporting the Scenic Rim libraries and its collection by:
Supporting and running our House Bound service
Running community book sales
Assisting to maintain and support our local history and archives collections
Purchasing items for the library collection and for use in our programs and events
Assisting with library related tasks
Attending and assisting with library programs and events.
Our Friends of the Library play a vital role in the development of the library. They are interested in promoting libraries and strengthening the libraries links within the community.
How do I become a Friend of the Library?
Membership is open to anyone over the age of 18. Your contribution to the group is appreciated, whether you wish to be actively involved in meetings, events or projects or just attend as a supporting member, the choice is yours.
Each branch has a separate group so you can support your local branch directly. Please speak to the friendly library staff at any Scenic Rim Library branch if you would like to join Friends of the Library.
Mobile Library Services
Click & Collect Outreach Service
Scenic Rim Regional Council Libraries provide a "Click & Collect Outreach Service". The service is available fortnightly and delivers requested library books and resources to various areas in the Scenic Rim region.
If you would like to request an item you can do it either online by clicking here or by telephoning one of our branches.
Beaudesert 5540 5142
Boonah 5463 3064
Canungra 5543 5791
Tamborine Mountain 5540 5473
Available reservations will be available to collect from the Click & Collect Library Courier Van and items you have finished with will be able to be returned. This service will not have items onboard to browse. Technology assistance is also on offer if you wish to take advantage of this service.
View Click and Collect locations
Local history
Scenic Rim Libraries hold a number of resources which can support local or genealogical history research. Published items (books) can be found on the catalogue which will also indicate location. Unpublished items (such as photographs and ephemera) are located in the most relevant branch library.
Beaudesert Library
Holds records relating to the region including The Beaudesert Times which is available on microfilm. Many of the resources housed at the library have been indexed by name or subject and can be accessed electronically here.
Records housed at the Beaudesert Museum can be accessed here.
Boonah Library
Holds records in the archive relating to the local history of the Boonah area, as well as published items. The Boonah Archives are open from 2pm-4.30pm on Friday afternoons within the library, and a volunteer is available to assist with local history research. Or email boonaharchives@gmail.com during the week.
Canungra Library
Holds published items for use in the library. The Visitor Information Centre (next door to the Library) also holds local historical information.
Tamborine Mountain Library
Holds records relating to the Tamborine Mountain area, as well as published items.
Scenic Rim Museums
The Scenic Rim region is rich in history and is home to a number of fascinating and well-resourced museums. The Scenic Rim Heritage Network is a collection of the historical villages, museums and collections within the Scenic Rim region. These museums chart the progress and development of architecture, farming techniques, living arrangements, politics and major events throughout the region since the mid 1800s.
Further information on Scenic Rim Museums can be accessed here.
Other resources
Resources for further research are available at all libraries and at home. Ancestry.com is available on library computers, as well as other databases available from the State Library of Queensland, including historical British newspapers, findmypast.com and other Australian government registers. The Queensland State Archives website has a wide and varied list of digital resources available online, from immigrations indexes to school records.
Genealogical information is also available on various birth, deaths and marriages sites belonging to individual states, eg Queensland or New South Wales. Another useful site for historical documents and resources is 'Trove', a part of the National Library of Australia, which also holds historical photographs.
The Queensland Family History Society has more than 14 million data entries available for searching on its databases.
The Scenic Rim Libraries App provides easy access to library resources straight from your smartphone or tablet, anywhere, anytime. It can be download from the App Store or the Google Play Store or use the unique QR code provided below.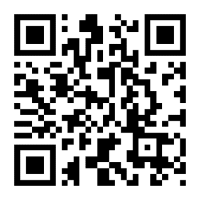 Need further help?
If you do not find the information you are looking for on this page, or if you require any further information, need advice regarding your PIN, have a borrower enquiry, or have any difficulties using this service, please contact your nearest library branch.