Organisational structure
Council's present structure provides a Chief Executive Officer and four General Managers and is structured to deliver the services and infrastructure as detailed in the Scenic Rim Community Plan and Council's Corporate and Operational plans.
The current structure is shown below. Click to enlarge the picture.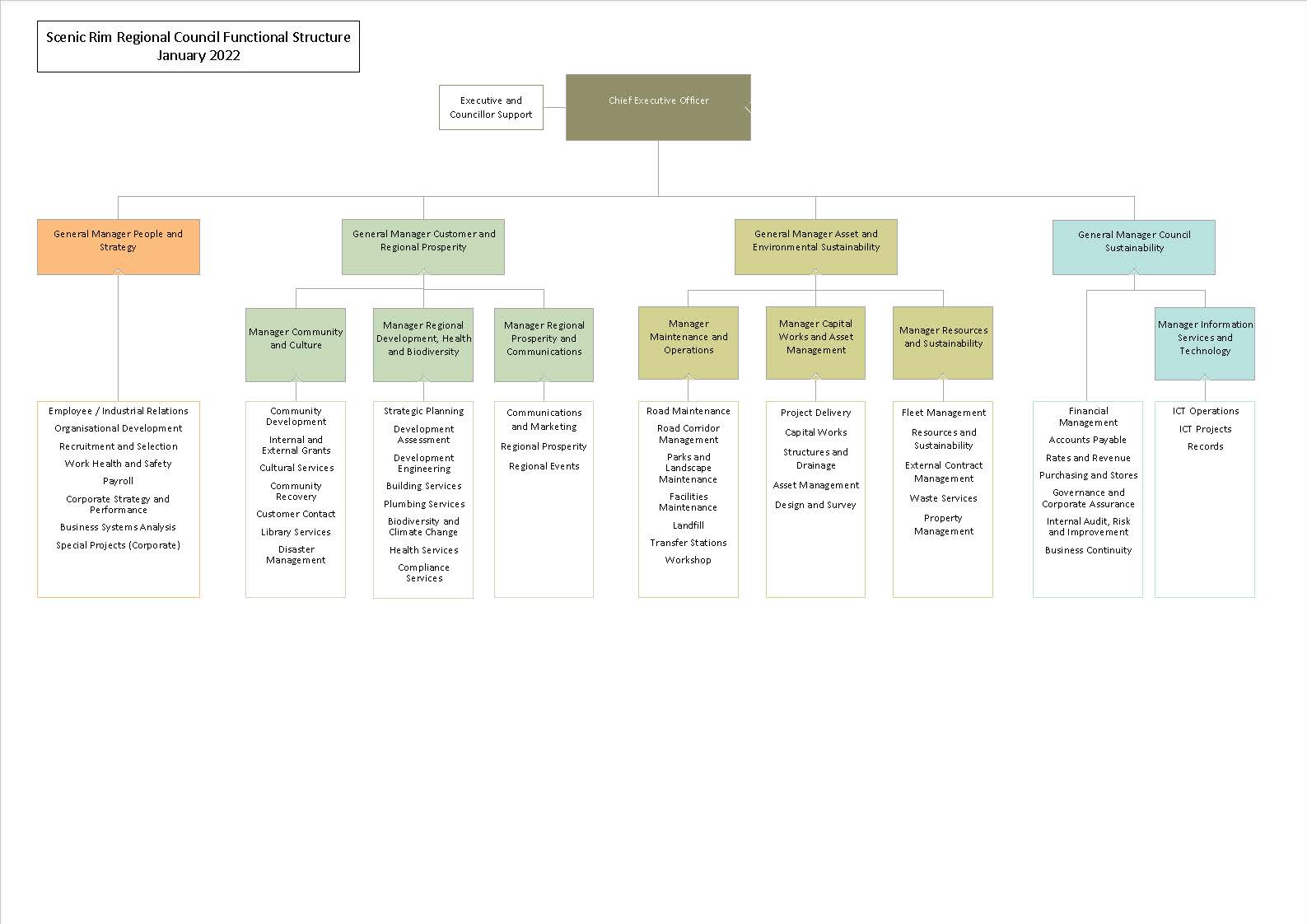 Chief Executive Officer, Jon Gibbons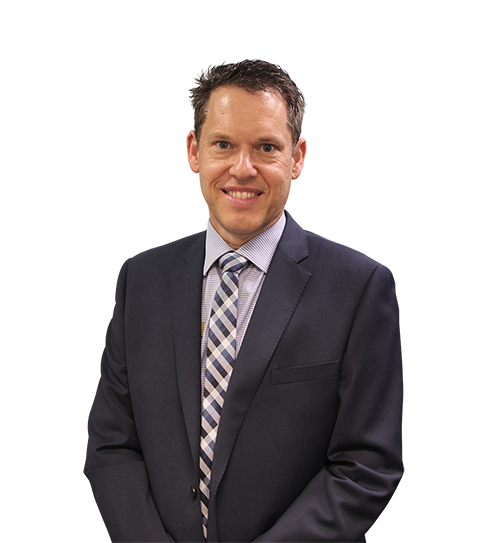 Council's Chief Executive Officer Jon Gibbons is responsible for the strategic direction and the administration of the organisation. Jon has spent more than 30 years in local government, principally with rural and regional local governments in Western Australia and across Queensland including Bowen and Carpentaria Shire Councils, Whitsunday Regional Council, City of Gold Coast and now Scenic Rim. Jon also spent three years as Chief Executive Officer at the Administration of Norfolk Island.

Jon has a Master of Business Administration, Bachelor of Applied Science, a Graduate Diploma in Local Government Management, a Graduate Diploma in Urban and Regional Planning, Diplomas of Project Management and Quality Auditing and is a graduate of the Mt Eliza Melbourne Business School and the Macquarie Graduate School of Management. Jon also received the Queensland Local Government Manager of the Year Award for leadership and management excellence in 2009.
As the Chief Executive Officer, Jon has been responsible for leading major change across the organisation in partnership with the Executive Leadership Team with a focus on our employees, customers, service delivery and internal governance and assurance as part of the Refresh and Refocus program to enable improved operational efficiency, effectiveness and agility. In addition, Jon is responsible for implementing the policies and decisions of the Council, to manage the Council's day to day business, to assist the Mayor and Councillors to carry out their duties and to ensure that Council complies with legislative responsibilities.
Jon describes the Scenic Rim as 'well and truly reflecting the tag line of the richest place on earth, in Australia and a place of huge opportunity.'
Executive Leadership Team
The CEO is supported in delivering the strategic and operational objectives of the Council by a team of four executives comprising the General Manager People and Strategy, the General Manager Customer and Regional Prosperity, the General Manager Asset and Environmental Sustainability and the General Manager Council Sustainability.

General Manager People and Strategy, Caroline McMahon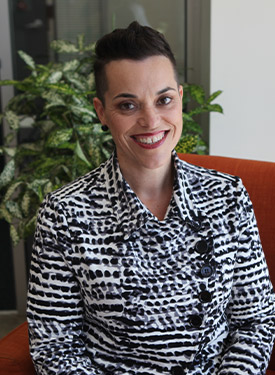 With an early foundation in finance and business improvement, Caroline has worked with a range of Executive Teams, Boards and other business leaders - in both private and public sectors - in service delivery, strategy development and corporate planning.

Having completed her Bachelor of Business, Caroline commenced her career in the mining industry, and has spent the past fifteen years working in senior leadership roles in Local and State Government. She has a focus on strategic transformation and cultural reform, delivered through a solid platform of evidence and engagement.

Before joining Scenic Rim Regional Council in January 2020, Caroline spent three years as an Executive Leader with Ipswich City Council. She is motivated by organisations with strategic vision, engagement with collaborative partners, and outcomes delivery.
Caroline's focus at Scenic Rim Regional Council is to foster a constructive culture through mentoring consistent and capable leadership, the delivery of internal services based on contemporary practice, and ensuring a safe and capable workforce.
General Manager Customer and Regional Prosperity, Debra Howe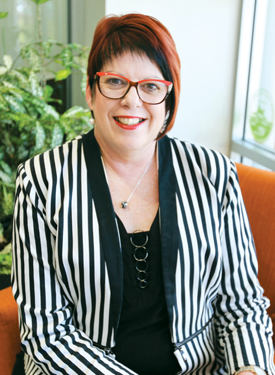 Debra commenced with Scenic Rim Regional Council as the inaugural General Manager Customer and Regional Prosperity in December 2018.

Debra has worked in the private sector for more than 19 years and in her 24-year career in local government has worked primarily in arts and culture, economic, community and tourism development, major capital project delivery, investment attraction, event attraction and management, and placemaking and regional development.

Debra has held key positions at Queensland Councils including Brisbane, Crows Nest, Toowoomba, Mackay, and Livingstone (Capricorn Coast), as well as Cities of Moreland and Port Phillip in Victoria. Debra's career also includes Queensland destination development at Tourism and Events QLD.

Debra was a Board Member for three years and President for two years of Southern Queensland Country Tourism (formerly Toowoomba, Golden West and South Burnett Regional Tourist Association). Debra won the 2010 Queensland Telstra Business Women's White Pages Community and Government Award and competed in the Australian Telstra Business Women's Award. Debra has been a Queensland Tourism Awards Judge from 2017 to 2021 and was a member of the Local Government Association of Queensland's Regional Economic Development Group. She holds a Graduate Certificate in Management and is a Justice of the Peace (Qualified) QLD.

General Manager Asset and Environmental Sustainability, Chris Gray

Chris commenced as the inaugural General Manager Asset and Environmental Sustainability in December 2018.

Boonah born and bred; Chris has spent most of his life in the Scenic Rim region. His 27-year career in local government has been mostly with Scenic Rim Regional Council and the former Boonah Shire Council, in various roles focused on the delivery and maintenance of infrastructure assets.

Chris served for eight years as Council's Manager Works and Acting Director Infrastructure Services. With a Bachelor of Civil Engineering, Chris is registered with the Board of Professional Engineers Queensland and is a member of the Institute of Public Works Engineers Australasia.

He is passionate about the affordable and sustainable delivery of consistent levels of service across the region using appropriate infrastructure and asset management processes.

General Manager Council Sustainability, Oliver Pring

Oliver commenced with Scenic Rim Regional Council as the inaugural General Manager Council Sustainability in December 2018. Prior to this appointment he was the Director Corporate Services/Deputy Chief Executive Officer at Carpentaria Shire Council for six years.

In a career in local government spanning more than 17 years, Oliver has served in senior managerial roles at Whitsunday Regional Council and Burke Shire Council. Oliver holds a Bachelor of Management degree from James Cook University and has achieved post-graduate diplomas in Project and Financial Management and is also a Justice of the Peace (Qualified) Queensland. Oliver continues his learning by studying in his spare time to attain his CPA Australia accreditation along with being part of Local Government Association of Queensland's Financial Governance & Asset Management Adisory Group.

Oliver's role, as part of Scenic Rim Regional Council's Executive Management Team, provides guidance in areas of financial sustainability, long-term financial forecasting, asset management, governance, rates and rates modelling, internal audit, procurement, information and technology services as well as Council's disaster management functions.