Careers with Council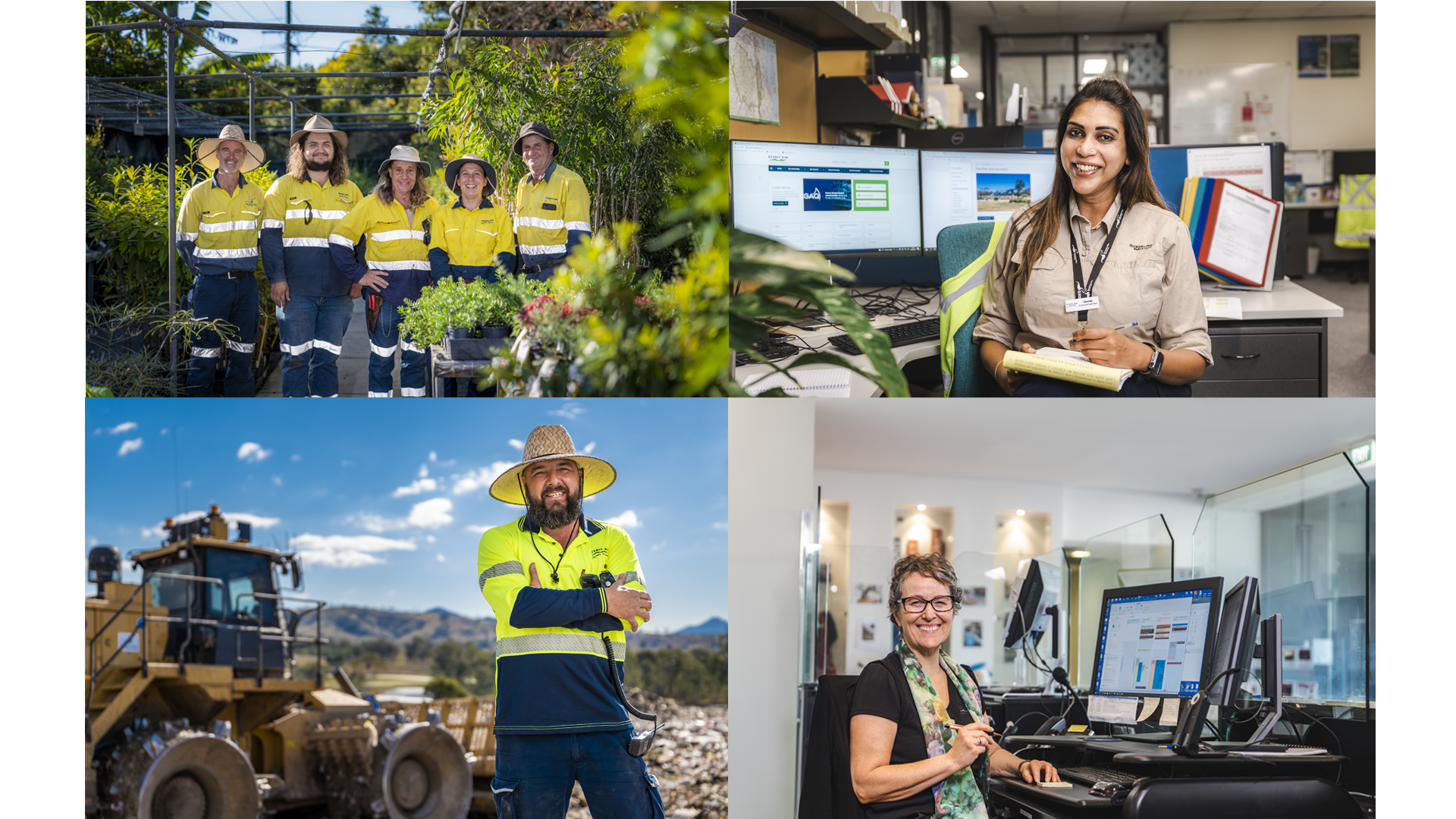 Application Process
To apply for a position at Scenic Rim Regional Council, access the Recruitment Portal by clicking the link below to view current vacant position opportunities. You can review the position description via the portal, before submitting your application. Alternatively, you can apply via Seek.
If you wish to apply for a position at Council, you will be asked to provide your personal details, upload your application and answer the screening questions in order to be considered. You will be provided a user account to upload your application and also monitor its progress.
If you have previously submitted an application via Council's Recruitment Portal, please click the link below and log onto the portal to view your submitted application/s.
Your application will only be considered if you have submitted the following:
A current Curriculum Vitae or Resume (maximum of 5 pages). Your CV should include the names of at least three current/recent referees. One Referee should be a Manager you have worked for, or reported to, during the past two years.
Please provide a statement (maximum 2 pages) where you can demonstrate how your skills, knowledge and experience meet the specific requirements and responsibilities of this position.
Applications must be submitted by the closing date and time.
If you have issues accessing the required position documents, please call 07 5540 5111 to arrange for those documents to be emailed to you.
---
Expressions of Interest, Temporary and Casual Employment
Council welcomes the opportunity to hear from prospective candidates who are interested in working for Council.
From entry level candidates (with minimal experience), to experienced labourers, tradespeople, transport operators, administrators and professional.
Whatever your experience, we would love to hear from you!
If you are interested in working for Council, or would like to learn more about the available opportunities, we invite you to send us an email by clicking here.
Please be sure to include:
A cover letter highlighting your motivation to work with Council, and what makes you a quality candidate
A resume outlining your skills, experience, qualifications and specific key achievements
Our friendly team will be in touch if we have a suitable opportunity that meets your skillset.
If you have any questions, please contact us by clicking here.
External Vacancies
Visit our Recruitment Portal to view all available vacant positions and apply directly from here.
View Current Position Opportunities via Recruitment Portal
Sign in to our Recruitment Portal to monitor progress of your existing applications here.
---
Why work for Council?