Press Release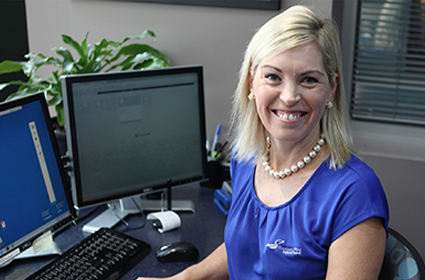 23 June: Yesterday, Council formally adopted a new Customer Charter, which provides the long-term vision for the organisation's interactions with customers.
Yesterday, Council formally adopted a new Customer Charter, which provides the long-term vision for the organisation's interactions with customers.
Scenic Rim Mayor Greg Christensen said Council was fully supportive of the approach taken by the leadership team to improve our communities' experience with Council.
"The leadership team started this Customer Centricity Project last year, as part of the Refresh and Refocus journey, with the CEO and Executive Leadership Team's vision to transform the customer experience by building the organisation's culture and capability.
"To inform the Customer Charter, focus groups were held with Councillors and employees, various customer groups from across the region and an online customer sentiment survey was also conducted, which was distributed to more than 8,000 ratepayers in the region," Cr Christensen said.
"The survey response was exceptionally high, by industry standards, at 23%, and shows that our customers want to be actively involved in shaping their experience with Council as well as the future for the region.
"On behalf of Council, I thank all those residents, businesses and community organisations who took the time to participate in the project to help inform and shape the new charter.
"Being the first local government in Australia to conduct a customer sentiment survey shows that our team really cares about what our customers think and are keen to drive change that is valued by the community.
"The survey used a Net Promotor Score, which is a globally recognised methodology that measures customer experience to provide a big picture view of customers overall sentiment towards Council.
"This survey is unlike a typical customer satisfaction survey, which would ask targeted questions about a particular service or interaction, however we will look to do this in the coming financial year so we can evaluate the responses and make sure we're on track to realising our vision."
The Customer Charter adopted yesterday provides the high-level vision, intent and Council's commitments to our customers, and will be underpinned by a Customer Strategy and Customer Improvement Plans, to guide the operational improvements that will be needed to make.
"Currently under development, these are both critical components that need to be in place so Council can make the changes necessary to improve our customers' experience."
Cr Christensen acknowledged that change won't happen overnight and that it may be a multi-year journey to realise the vision.
"It is early days yet, however the project has already yielded some initial improvements in customer experiences with Council, just from better communication between officers and customers evinced by some of the positive feedback we have received in recent times.
"As elected members we fully support the approach to having a stronger focus on our customers.
"Our region is about our people, who are our customers, and making sure everyone at Council puts customers at the heart of what they do each day is critically important."
Council's Customer Charter is available at www.scenicrim.qld.gov.au/administration/customer-charter/1