Scenic Rim Community and Culture Centres to reopen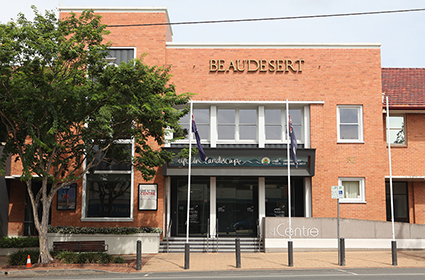 Scenic Rim Regional Council Community and Culture Centres are set to reopen over the next few weeks following the easing of COVID-19 restrictions by the Queensland Government.
Scenic Rim Mayor Greg Christensen said he was delighted the centres are reopening given the crucial role they play in the beating heart of our Scenic Rim communities.
"It's particularly important to have the doors open again during this time when bringing people together safely and creating a sense of community is essential for the health and wellbeing of our people.
"First up for the public to enjoy is a range of family friendly movies at the Boonah Cultural Centre, from Monday 29 June.
"Come on down and grab a ticket and some popcorn for our school holiday screenings that will delight young and old.
"The communities' safety is of utmost importance to us and we can assure the public the centres are opening under safe and manageable conditions following comprehensive planning.
"We thank everyone across our region for their patience while our centres were closed due to COVID-19 restrictions.
"We have missed welcoming people through the doors and look forward to the return of an array of community and culture activities and events to the Scenic Rim."
For more information on the reopening of the Scenic Rim Regional Council's Community and Culture Centres (The Centre Beaudesert, the Vonda Youngman Community Centre and the Boonah Cultural Centre), select this link: www.scenicrim.qld.gov.au/homepage/142/council-services