Press Release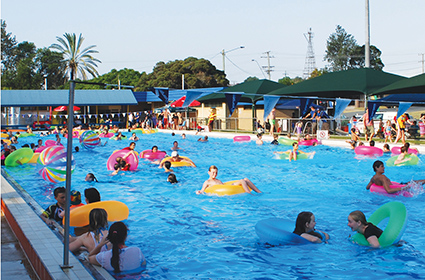 6 July: Communities throughout the Scenic Rim will benefit from Council's increased expenditure on the maintenance and upgrade of a wide range of facilities
Communities throughout the Scenic Rim will benefit from Council's increased expenditure on the maintenance and upgrade of a wide range of facilities including swimming pools, community halls and cultural centres.
Council has allocated a total of $6.64 million in its 2020-21 budget, an increase from the $6.04 million provided in 2019-20, for facilities which are focal points of Scenic Rim community life.
Mayor Greg Christensen said Council's planned expenditure on community facilities in the coming year aligned with the shared vision of the Community Plan for the Scenic Rim as a region of vibrant towns and villages with healthy, engaged and resourceful communities.
"Our community facilities are very much a part of the lifestyle we enjoy in the Scenic Rim," he said.
"The maintenance and renewal of facilities that support our arts and culture, community groups and sporting and recreational activities benefit the entire community and make our region such a great place to live."
Council's Budget provides $152,000 for community halls with an additional $244,000 for community hall upgrades funded by the Queensland and Australian Governments' Bushfire Recovery Exceptional Assistance Grant.
This grant funding has also provided $415,000 for water access, for the installation of bores and tanks across the region to improve water availability for both Council and firefighting operations, and $17,000 for improvements to the car park at Moriarty Park in Canungra.
A total of $75,000 has been allocated for equipment upgrades at the Boonah Cultural Centre and $56,000 will be spent on replacing shelving across our libraries.
Council's swimming pools at Beaudesert and Tamborine Mountain have been allocated a total of $70,000 in 2020-21.
Council hopes to secure funding under the Queensland Government's Works for Queensland COVID Recovery Package for an electrical safety upgrade at Lake Moogerah Caravan Park and for infrastructure for libraries, as well as the maintenance of community facilities, waste facilities and parks and reserves across the region.
"Council is grateful for the funding support of the Queensland and Australian Governments that will enable us to progress projects that will enhance the liveability of our communities and drives positive economic outcomes for our region," Cr Christensen said.
Pictured above: Council's swimming pools at Beaudesert and Tamborine Mountain have been allocated a total of $70,000 in 2020-21.