Changes to Council's services in response to Greater Brisbane lockdown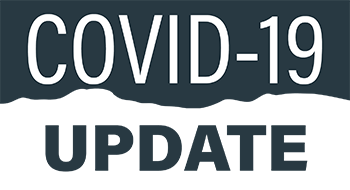 Some of Scenic Rim Regional Council's services will be impacted over the next three days following the Queensland Government announcing a three-day lockdown for the Greater Brisbane region in response to COVID-19, which started at 5.00pm today.
Scenic Rim Mayor Greg Christensen said that while the Scenic Rim Regional Council local government area wasn't included in the lockdown, the health and safety of our community, customers and employees is paramount.
"Like so many of our residents, many Council employees are impacted by the new directive, and it's important we all follow the State Government's advice to keep our communities safe," he said.
"Some Council employees live in the Greater Brisbane region, or many have travelled there since 20 March and in support of the Chief Health Officer's latest health directive, they are also required to adhere to home confinement until the restrictions are lifted.
"This means that while some impacted employees can do their jobs from home, there are services where this is not possible, and therefore we have had to suspend some services while the lockdown is in place.
"We recognise that this is a challenging time across the community as many residents were impacted by the floods over the past week and are now facing further challenges as they may have also visited the Greater Brisbane region.
"Today's announcement shows that the threats from the COVID-19 pandemic are still with us, and the importance of being vigilant with social distancing and strong hygiene practices.
"We encourage the community to keep an eye on Queensland Health's website and social media for the latest health updates."
Update to Council's services
CUSTOMER SERVICES AND ADMINISTRATION CENTRES
All Customer Service and Administration Centres (Beaudesert, Boonah and Tamborine Mountain) will be closed for the next three days of the lockdown, and will re-open on Tuesday 6 April after Easter, pending no further health directives. This includes the QGAP services in Boonah.
There are many other ways that Council can help the community without face-to-face interaction, and we strongly encourage you to contact Council if you have any enquiries by:
WASTE COLLECTION
There is no impact to kerbside waste collection services (general waste and recycling).
WASTE TRANSFER STATIONS
Our Waste Transfer Stations are operating as per normal, with the exception of the Canungra Waste Transfer Station being closed tomorrow - Tuesday, 30 March.
As a reminder, the Waste Transfer Stations are open on the following days:
Tuesday: Beaudesert, Boonah and Tamborine Mountain (137 Knoll Road only) NOTE CANUNGRA WASTE TRANSFER STATION IS NOT OPERATING TOMORROW
Wednesday: Beaudesert, Canungra, Kalbar, and Peak Crossing
Thursday: Beaudesert, Boonah, Rathdowney and Tamborine Mountain (137 Knoll Road and 400 Long Road (green waste only))
LIBRARIES
At this stage, Scenic Rim Regional Council Libraries will remain open for borrowing, however will be operating with reduced staff. Members of the community attending our libraries are required to wear a mask as per the Queensland Government directive.
Our Story Time and Rhyme Time, including First 5 Forever in the park will be cancelled from Tuesday 30 March to Thursday 1 April.
CULTURAL CENTRES
All Cultural Centres will remain open for booked events. We request you check with event organiser for any cancellations. All attendees should wear masks as per the Queensland Government directive.
ROAD MAINTENANCE
Council's road maintenance service will be impacted, including some flood assessment and damage repairs, however most roads are open and accessible to the public. We ask residents to take caution when travelling and we will recommence works once restrictions are lifted.
PARKS AND LANDSCAPE MAINTENANCE
Parks remain open, however there will be limited mowing over the next three days with a focus on higher use areas in the lead up to the Easter break.
BUILDING AND PLUMBING SERVICES
There will be no plumbing inspections over the next three days. Any requests will need to be made by telephone or electronic notification.
ENVIRONMENT, HEALTH AND COMPLIANCE
Any requests will need to be made by telephone or electronic notification. Site visits will be limited to urgent matters.
ANIMAL MANAGEMENT
There will be limited animal collections over the next three days. Urgent matters can be lodged by telephone.
Council will continue to keep the community up-to-date with any changes to these services.
Important Queensland Government links
Media statement: Greater Brisbane lockdown and Queensland Restrictions
Queensland Health: COVID-19 update
Chief Health Officer: Restrictions for Impacted Areas Direction No 3
Chief Health Officer: Restrictions for Queensland