Press Release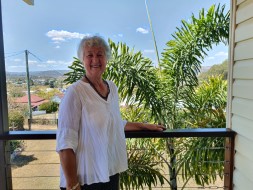 7 October: Community groups and Council are asking the next Queensland Government to implement public transport trials to keep Scenic Rim communities connected to essential services.

7 October 2020
Community groups and Council are asking the next Queensland Government to implement public transport trials to keep Scenic Rim communities connected to essential services.
Scenic Rim Mayor Greg Christensen said Council would be lobbying local candidates and major political parties in the lead up to the State General Election, which is being held later this month.
"We will be asking for a minimum two-year trial period of public transport services for Tamborine Mountain residents and for Boonah and Kalbar communities in the west," he said.
"These trials would set the foundation for much-needed permanent public transport solutions in the Scenic Rim."
David Power, Chair Rotary Satellite Club of Coomera River/Tamborine Mountain said they formed a Community Steering Committee earlier this year and have made a submission to Translink seeking the delivery of an integrated, efficient and accessible public bus transport network, which operates around Tamborine Mountain plateau and connects to the Helensvale transport hub.
"The area's population density and urban development are at an appropriate level to justify government investment. The submission identified a clear demand, both qualitatively and quantitatively, through personal stories and Community Blueprint survey results," he said.
"Lack of access to public transport on Tamborine Mountain causes many challenges for residents such as inability to access health services, employment, training, education, shopping and recreation facilities both on and off the mountain.
"We see other smaller communities serviced by public transport, and the provision of a Translink funded public bus service would give Tamborine Mountain much-needed equality of access.
On the western side of the region Barbara Williams and Alison Hosken are driving forces behind Boonah's Active Community Transport Inc, and have been advocating for public transport following a community survey in 2019.
President of the group, Barbara Williams said the survey showed strong community support for public transport access in and out of the region.
"The majority of people surveyed said they needed public transport for medical reasons, which was then followed by recreation, work and education," she said.
"We hear from our local GPs that many patients have ongoing requirements for specialised health services that can only be provided in Ipswich or Brisbane.
"These residents, many of them elderly, either use the ambulance service, or choose to forego their appointments because they can't get there.
"It's just not good enough that there is no public transport service, so we are pleased Council is helping us to advocate for at least a trial of services."
Secretary Alison Hosken said it wasn't just the elderly who were missing out on essential services due to the lack of public transport.
"Boonah High School has told us that there are at least 50-60 high school students who want to access tertiary education such as TAFE, or fast track university by heading to USQ in Ipswich," she said.
"They are limited in progressing their futures because they can't get there without someone driving them there and back.
"Even the students who go to private schools on designated buses miss out on extra-curricular activities because the buses only travel back to the region at a certain time.
"People in our communities deserve the same access to transport, and we know how damaging social isolation can be and cause many mental health issues."
Cr Christensen said Council would be asking for the public transport trial to connect in to two major transport hubs.
"We are asking for services to Helensvale and Ipswich to allow our residents, primarily the youth and elderly, to gain access to the resources they are meant to rely on.
"We see that community steering groups will play a key role in developing schedules, reviewing performance and updates, and then assessing to inform further opportunities."
Access to public transport is one of 10 key issues outlined in the Scenic Rim's 10 Point Plan.
"We are asking for the Queensland Government to commit to 10 key priority areas to show Scenic Rim residents that they matter just as much as their urban neighbours," Cr Christensen said.
"We need our local candidates and major political parties to support these issues that affect the lives of our residents and the future of local businesses."
The 10 Point Plan is available on Council's website www.scenicrim.qld.gov.au/our-council/administration/advocacy