Scenic Rim Business Excellence Awards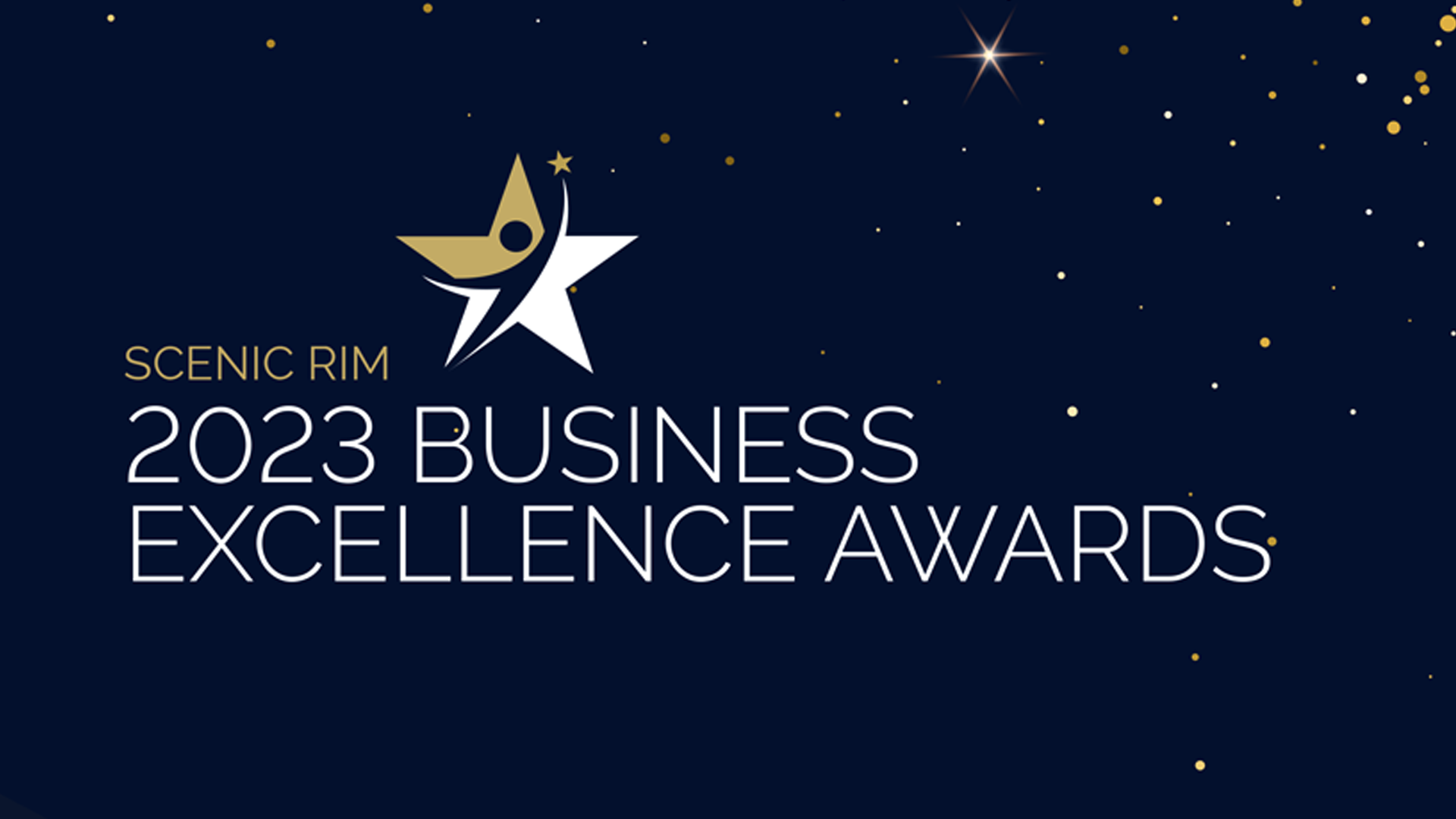 Nominations are now open for the 2023 Scenic Rim Business Excellence Awards celebrating the businesses and individuals driving the region's economic growth and prosperity.
Delivered by Scenic Rim Regional Council, the awards seek to highlight your ideals and aspirations while applauding your achievements and endeavours to succeed, whether you are a large, medium or small business.
The biennial awards, which will be presented at a gala dinner at The Centre, Beaudesert on 10 November 2023, will recognise excellence in innovation, outstanding customer service and productivity that have contributed to the increasing strength of the local economy.
The awards will be presented in the categories of:
Excellence in Tourism and Accommodation
Excellence in Hospitality - Food and Dining
Excellence in Retail
Excellence in Trades and Construction
Excellence in Agriculture
Excellence in Transport, Logistics, Manufacturing and Mining
Excellence in Professional Services
Excellence in Community Services
Most Outstanding New Business
Excellence in Business (20+ staff), and
Trainee/Apprentice of the Year.
Please see the nomination pack for further information.
Nominations, to be submitted online through scenicrim.smartygrants.com.au close on Monday 2 October 2023.
2021 Award Winners
Excellence in Tourism and Accommodation: Tamborine Mountain Distillery
Excellence in Hospitality - Food and Dining: Scenic Rim Brewery
Excellence in Retail: My Country Escape
Excellence in Trades and Construction: Hobbs Building and Interiors
Excellence in Transport, Logistics, Manufacturing and Mining: Joint winners Australian Lawn Concepts and RV Tanks Australia
Excellence in Professional and Community Services: Tamborine Mountain State School P&C Association
Most Outstanding New Business: e360 Design
Excellence in Business (20+ Staff): Binna Burra Lodge
Trainee/Apprentice of the Year: Corrine Cause, Fit Up Fitness
Excellence in Agriculture Award: The Lime Caviar Company
Regional Prosperity Award: The Lime Caviar Company