Disaster Preparedness
Disaster Dashboard
Council's Disaster Dashboard is an exciting resource for our community and will assist in effectively communicating reliable, timely information about potential emergencies impacting the Scenic Rim region.
The Disaster Dashboard provides updates on weather warnings, road conditions and emergency information drawn from a single source of truth, presented as a website that is easy to navigate.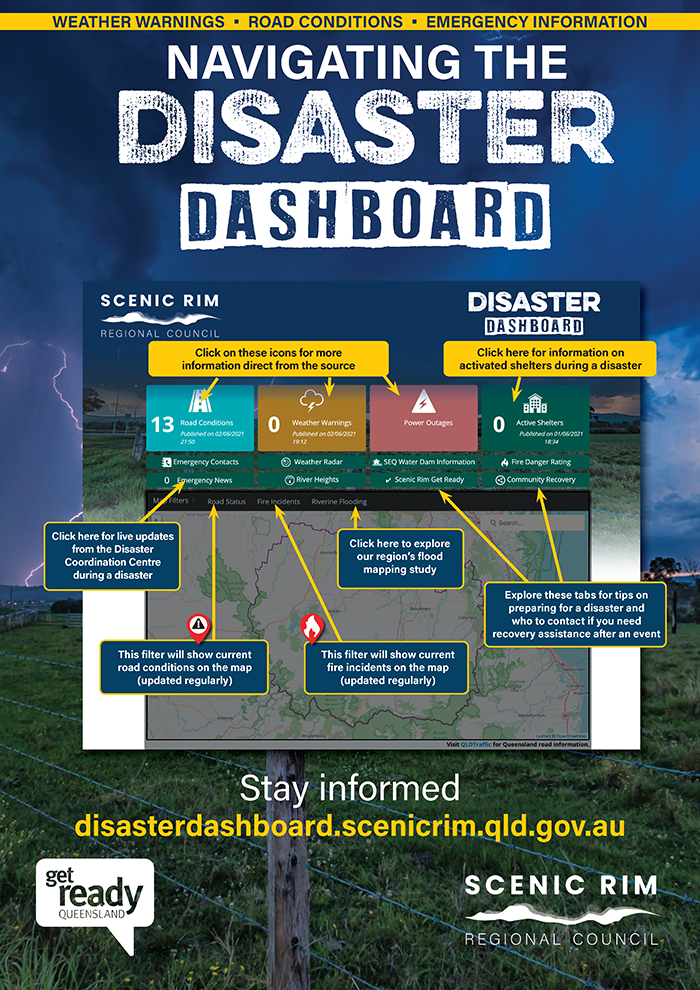 Preparing for a disaster
Is your home, business and family prepared for disaster-level conditions such as a bushfire, severe storm or flood? What can you do to ensure you and your family stay safe during a severe weather event this year?
Don't wait until it's too late - get ready and prepare now. It is essential to have an Emergency Plan, Evacuation Plan and Emergency Kit ready if a disaster strikes. A range of community preparedness resources are available to assist your household via Get Ready QLD and Red Cross. Take a few minutes today to download these resources, including the Red Cross 'Get Prepared App', to be even more disaster ready.
GETTING CRISIS READY FOR BUSINESSES
Information booklets
Preparing for an emergency in the Scenic Rim
Scenic Rim Regional Council has developed the following booklet to assist the community in understanding potential hazards within our beautiful region and how to prepare for a disaster. Being prepared before a disaster is key to building a strong community which can get back on its feet and continue to prosper and grow.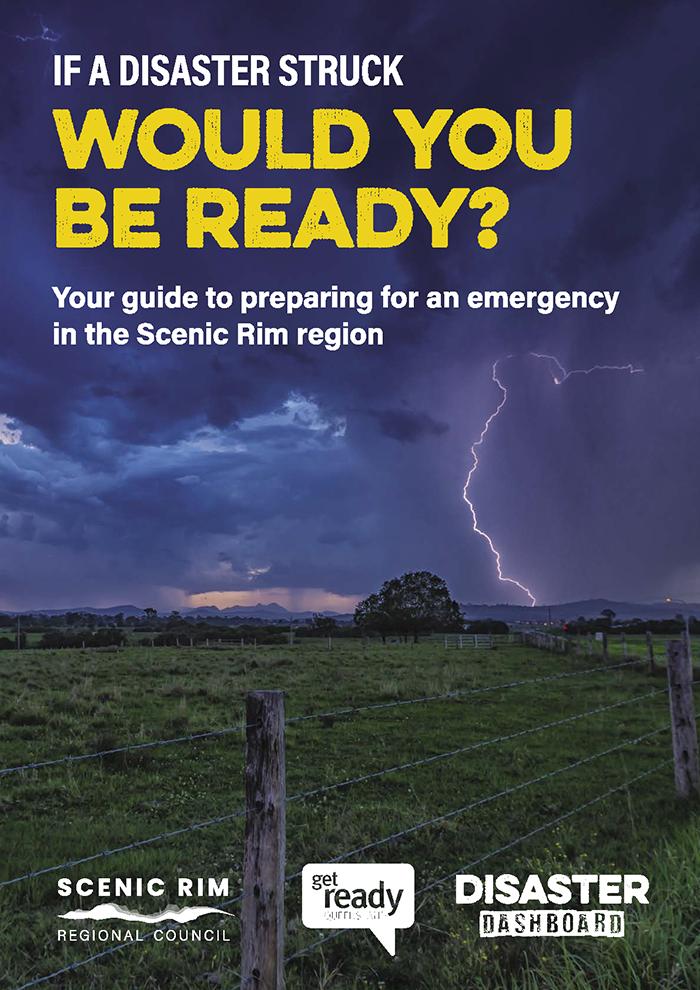 Planning and preparing for an evacuation in the Scenic Rim region
This booklet developed by Scenic Rim Regional Council explains the processes involved in an evacuation. Understanding these will not only reduce the stress and uncertainty of an evacuation but could also save your life.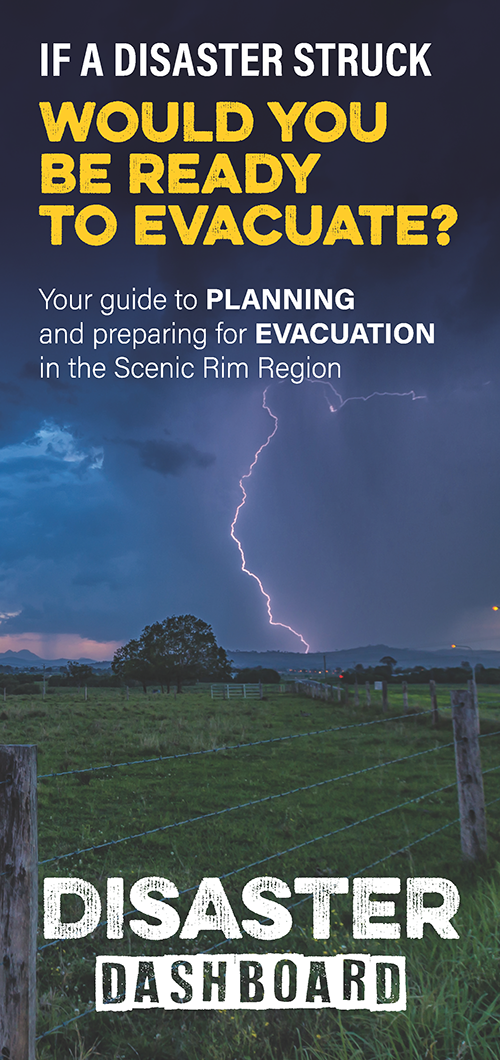 Stay up to date
Council provides regular updates to the community through our Disaster Dashboard website and dedicated disaster management Facebook account.
Tune in
During an emergency you can keep up to date by tuning in to the following radio stations:
612 ABC Brisbane
91.7 ABC Gold Coast FM
747 ABC Southern QLD
104.9 Sunshine FM
100.1 Rim FM
River 94.9 Ipswich FM
Updates are also provided through the Queensland Government's emergency alerts portal.
QLD WEATHER WARNINGS & EMERGENCY ALERTS
After a disaster