One Scenic Rim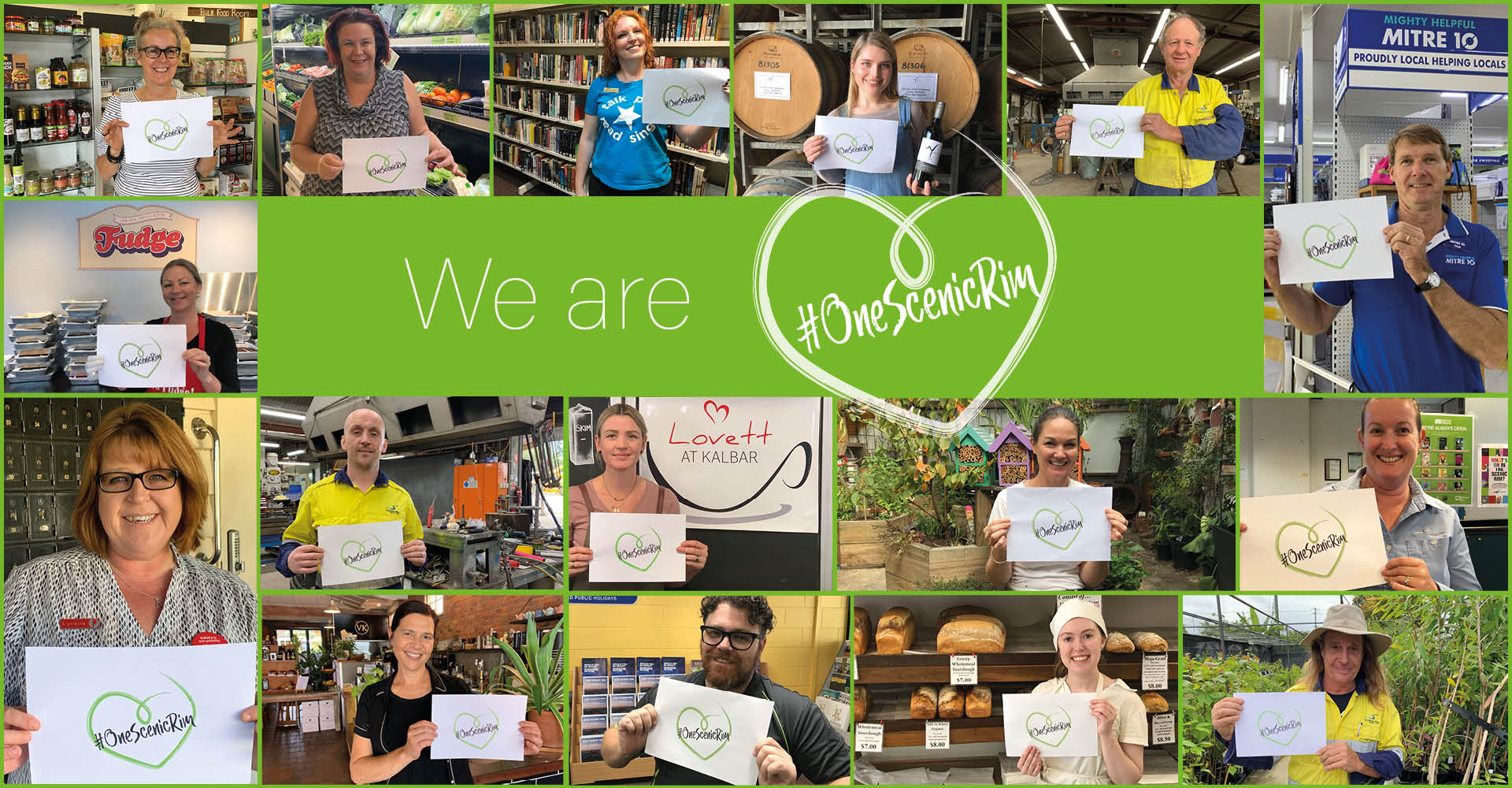 As a region we have faced floods, drought and bushfires and are meeting our current challenges by pulling together and supporting each other.
One Scenic Rim builds on our strengths as a community and brings businesses and residents together to help support our region's economic recovery.
We are proud of the Scenic Rim and all it has to offer - a source of some of Australia's finest produce and a region renowned for its spectacular scenery and natural environment. And of course the characteristics of our people.
Join in the spirit of One Scenic Rim and show your support for local businesses and your pride in our region.